John Van Arnam, SME, "Preacher's kid"
John is a Dad, coach, consultant, the founder of The Third Talk Foundation, and a believer in kids.
John has a 15-year advocacy protecting children from viewing online pornography, and a passion for real-world practical solutions. Children viewing online pornography is an avoidable mistake. John has worked with the largest search engines, early on in their creation, to assist them in keeping children safe from viewing porn content.
John has a unique, and detailed skill set in this online vertical, and sees the solution to children viewing this content as straightforward and practical.  His experiences have shown him that the education of Parents is the one true solution to the problem of young people viewing pornography, and/or potentially being hurt by it as well. His team teaches Parents and kids to avoid the emotional challenges watching pornography can cause young children, based on history, facts, experience, testimonials, and constantly updated information vetted by doctors, educators, psychologists, and scientists.
John has surrounded himself with great people who share his passion for protecting kids.
---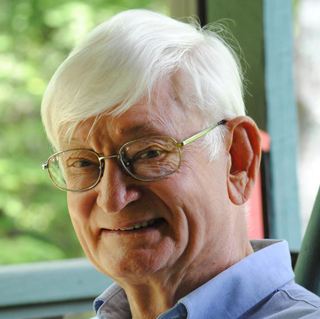 Olson Huff, MD FAAP
Dr. Olson Huff, a Kentucky native, has practiced pediatrics in North Carolina all of his professional Career.
His undergraduate degree is from the University of Kentucky and his medical degree from the University of Louisville. He completed a rotating internship in medicine and surgery at the Wilford Hall USAF Hospital in San Antonio Texas, and his residency in pediatrics at Charlotte Memorial Hospital (now Carolinas Medical Center). His fellowship in developmental pediatrics was at the Division for Disorders of Development and Learning at UNC, Chapel Hill.
He is a veteran of the USAF, and served as a flight surgeon in Southeast Asia and at Pease Air Force Base in New Hampshire, during the Vietnam War.
From 1968 to 1982 he was in private pediatric practice in Charlotte, NC. In 1982 he and his family moved to Asheville where he assumed a position with the Developmental Evaluation Center. He also was an adjunct faculty and assistant clinical professor of pediatrics at the Mountain Area Health Education Center (MAHEC) from 1982 until 1990.
In 1987, Dr. Huff established the child development program at Thoms Hospital in Asheville This program was subsequently named in his honor by the hospital's Board of Directors. In 1994 he became the Medical Director of the Ruth and Billy Graham Children's Health Center at Mission Hospital. Under his leadership, Mission Children's Hospital, the only children's hospital in Western North Carolina, was formed. The Olson Huff Center for Child Development became a part of the Children's Hospital in 1996.
Currently, retired from medical practice, he is a consultant to the Mission Hospital Health Care Foundation.
Dr. Huff is chair of the Board of Directors of the North Carolina Partnership for Children (Smart Start), former Chair of the Task Force on Obesity and Nutrition of the Health and Wellness Trust Fund Commission and currently is co-chair of the North Carolina Institute of Medicine's Task Force on Early Childhood Obesity. He is immediate past Chair of the Academy of Pediatrics Committee on Federal Government Affairs and on the Board of Directors, of the Blue Ridge Parkway Foundation where he established the "Kids in Parks" program,; he is a member of the Advisory Board of the Frank Porter Graham Child Development Institute. He serves on a number of other boards and was recently appointed by the Governor of North Carolina to the NC Early Childhood Advisory Council.
He has authored three books and numerous articles on children's health, development and behavior. His latest book, written for children, will be released in the fall of 2012.
He started the Sixty Second Parent in 2008 that has the www.sixtysecondparent.com website and has published two books on parenting newborns and young children. This exciting program provides information regarding health, behavior, and development for parents and caregivers of young children.
His work with and for children has been recognized by The Lewis Hine Award from the National Child Labor Council, the Order of the Long Leaf Pine, North Carolina's highest civilian award, the American Academy of Pediatrics special recognition award for advancing dental care to low income children, and the Founders Award from Mission Hospital, Asheville .NC He received the Dave Tayloe Sr. award for outstanding community health service from the North Carolina Pediatric Society and the American Academy of Pediatrics Advocacy Award. He was named one of the 50 most influential citizens of the 20th century in Western North Carolina and in 2009 was inducted into the University of Kentucky College of Arts and Sciences' Hall of Fame. In 2011 he received the Glaxo Smith Kline Lifetime Achievement Award. In 2011 he also received the Jim Bernstein Community Health Career Leadership Award from the North Carolina Foundation for Advanced Health Programs. In May 2012, he received the Razor Walker award from the School of Education at UNC-Wilmington.
Dr. Huff lives in Black Mountain with his wife, Marylyn. They have three sons and four growing grandchildren. He is an elder in the Presbyterian Church, USA, and a jogger and is an avid reader of U.S. History.
---
Kelley Johnson, Ph. D.
Kelley is a proponent for positive sexuality education. She teaches classes for students of all ages and abilities, providing the education needed to help young people grow into sexually healthy teens and adults. She has been providing comprehensive sex education for students, parents, and staff at FDNSC since 2012. Kelley has been a health educator since 1989. As an instructor at UNC Asheville from 1995 to 2010, she taught Women's Health and Health and Sexuality. In her private practice, she provides private consultation, education, and training for professionals. Kelley holds a BS in Clinical Nutrition (1989), a Master's of Education in Public Health Education (1993), and a Ph. D. (2009) in Human Sexuality.
---
Alex Comfort, CFRE
Alex Comfort, CFRE is President of Mountain Non-Profit Solutions, a consulting company he formed in 2009 after 25 years as a professional fundraiser. He specializes in working with all non-profits for sustainability, capital campaigns, major gifts, agency, and development audits planned giving and endowment growth. Additionally, over the past four years, he had taught an acclaimed 4 day, comprehensive Fundraising Boot Camp which has now been filmed for online distribution by Keller-Ferguson Associates in Tennessee.
He served as Associate Vice Chancellor for Development: Major and Planned Gifts at the University of North Carolina at Asheville for over 11 years. In his thirty-one years of development experience, he has also been a capital campaign field director for a national firm, Director of Development for Covenant House New Orleans, Vice President of the LSU Medical Center Foundation in New Orleans, and Executive Director of the Cradle of Forestry Interpretation Association in Brevard, NC.
He was chosen "Outstanding Fund Raising Executive" twice: first for the AFP chapter of Greater New Orleans in 1995 and then for the western North Carolina AFP chapter in 2010. He has extensive experience as a teacher, speaker, and writer about development – related topics. For the last 38 years, he has also been an Episcopal priest, serving both full time and part time in parish work.
His capital campaign experience spans his development career and he has directed 39 successful capital campaigns.
---
John Benjamin Whitley, II CPA, CFP®
In 2002 John received his Bachelors of Science in Financial Management Services, from Johnson & Wales University in Providence RI. In 2012 John received his Masters of Accountancy from UNC Charlotte. Certified Public Accountant in 2012 – CPA Certified Financial Planner in 2016 – CFP® Currently – John has been involved with tax and financial planning since 2002. He currently works with a regional account firm based out of Hickory NC, where he specializes in Non-Profit and For-Profit audit, compilations and tax engagements.
In 1998 John was awarded his Eagle Scout badge. John was a four-year Collegiate Wrestler from 1998-2002. He now resides in Mooresville NC, with his family.
Save
Save