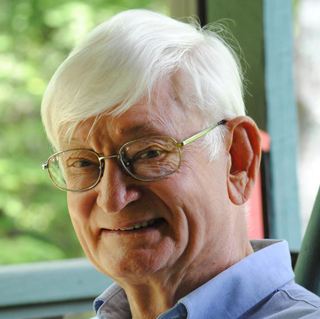 Dr. Olson Huff
"John Van Arnam is a friend and a colleague. He has spearheaded a very important effort to protect children from pornography. Early exposure to this content has several negative effects for children early in their development and later in their lives. I have watched as John has unflinchingly advocated for parents, teachers and all grown-ups to enter into thoughtful communication with their children, pupils and charges. John is a kind person, who genuinely cares about kids and is offering an important piece of the solution to a challenge that affects every parent and every child in Buncombe County."
Karen Fairly, North Carolina Center for Safer Schools
"I have met and worked with John on the training we provide at our R.I.S.E seminar series here in North Carolina. He is addressing a difficult and prolific problem in our State and around the country. I know him to be thoughtful, careful, professional and even funny. His lectures at our trainings routinely receive the highest marks from the participating SRO's, Administrators and counselors and we look forward to his upcoming teachings this summer 2018. He has opened my eyes to a challenge in our country for our young people that I was not fully aware of, and solving it with grace and care. I recommend John's approach to online pornography and the harm it can cause our young children."
Major Robert Ramirez - Investigations Commander, Fayetteville Police Department
"I know John is brave. I have worked in law enforcement for over (24) years and have seen all kinds of bravery. Standing up in a room full of people to address a topic that has been mostly ignored is brave, especially a topic as provocative as online viewing of pornography by young people. John has put his name and reputation on the line publicly, to assist our parents and their children defend against a huge and mostly silent challenge for our children; namely the volume of pornography kids see at very early ages. When I first went to see John's presentation, I did not know what to expect. However his delivery and command of the facts and statistics surrounding this challenge were well presented and easy to hear. He immediately took all the fear and trepidation out of the room, and was very easy to listen to. I would encourage administrators, teachers, SRO's and especially parents, to reach out to John and have him speak to their young people and the parents. His talk is not accusatory or scary, on the contrary it is insightful and thought-provoking. I believe in John and his bravery, and that is exactly what we need in order to address this topic. On a personal note, I have found John to be warm and funny, and genuinely interested in others. I would recommend him and his talk to everyone interested in protecting children and preventing harm. I highly endorse and I am constantly recommending anyone who is interested or even those who are apprehensive about this topic to listen to John's presentation."
Kelley Johnson, PhD
"I support John Van Arnam and his program called The Third Talk™. It is a smart and compelling approach to address a challenge that affects all middle schoolers and high schoolers. Online pornography is more prevalent than most people understand, and exposure can have lasting negative effects on the mind and behavior of students, especially boys. I have known John for many years, I have worked with him on other projects, and I recommend his services highly. I encourage John's approach. John removes the challenge and awkwardness immediately and allows for family communication to take place."
Kriya Lendzion, MA, NCC, LPC, LCAS
"John did a presentation at Evergreen last year that was such a big hit, parents personally funded him repeating it a couple of months later so even more could hear his crucial message. He has a way of handling a tough and anxiety-producing topic with grace, authenticity and even humor, making us appropriately concerned for how important this issue is, while also empowering us with tools and confidence to address it with our kids. The real talent is engaging the teens themselves that are also invited to attend. As one said afterwards, "Honestly, it was the last thing in the universe I wanted to go to with my parents, and I'm actually really glad I did. We would've never talked about it otherwise...and we really need to." I highly recommend him!"
Lisa Jayne - Operation Ceasefire Coordinator
"I met John Van Arnam, Founder of The Third Talk Inc. in November 2017 at an R.I.S.E. (Resiliency, Information. Support. Empowerment.) Conference, presented by NC Center for Safer Schools/Department of Public Instruction. We also presented together in 2018 and 2019. John is addressing a very difficult topic, namely a child's exposure to online pornography. I am not aware of any other program that speaks on this taboo subject in a way that is straightforward and real-world. I especially like his approach to families and tips on communicating with their children; it's not real, it's not healthy, and it's not fun. Parents can use this to assist their children in avoiding the content altogether.
In addition, his advice to Administrators, SRO's Teachers and counselors has been engaging and informative. I have worked with John on a resource guide he helped to create for the NC Center for Safer Schools and have found him polite and professional. He is a Dad, a coach and a genuinely kind person. It has been a pleasure working with John and I look forward to further collaboration in the future."
Jordan Foltz - Director, Journeymen Asheville
"Discussing the topic of internet porn with our teenage mentees has always been foreboding and challenging for our mentors. It's a topic that is generally awkward and that we are ill-equipped to discuss with the teenage boys in both a transparent and informative way. John has a unique and valuable ability to broach the topic with teenage boys in a way that does not make them or the mentors feel uncomfortable while also keeping the conversation candid, direct and emotionally-honest. Our mentees clearly related to him, looked up to him and were genuinely interested in hearing what he had to say—it was obvious that they respected how forthright and unembarrassed he was about discussing the subject. Many of the boys actually voiced their gratitude for an adult who was "finally" willing to talk about this topic with them. Some wished they'd had the opportunity for this conversation years ago. We've rarely had mentoring groups around ANY subject with such a high level of investment and engagement from the boys, and I know it was a valuable conversation and mentorship experience that they'll remember."
Jeff Litel - Director of Special Projects, State and Ferderal Programs
"As a 25-year K-12 educator, I fully endorse The Third Talk and John Van Arnam's work on unfettered access to pornography and inappropriate internet content. John's dogged focus on pornography/inappropriate internet content as the "root cause" of most of the social challenges of our middle and high school students is so very important to everyone who works on raising our youth, parents, educators and clergy alike. Bullying, Aggression (physical and psychological), Shaming, Fear, Personal and Sexual Devaluation, are the outward symptoms we see that can be directly connected to pornography and inappropriate internet content. The term "root cause" denotes the deepest, lowest, earliest, most basic cause for a given behavior, most often a problematic behavior. The issue at hand is that most of our current educational programs focus on the symptoms because the root cause, pornography requires a terribly uncomfortable conversation most of us can't bring ourselves to have, and a level of self-reflection that can bring into question our morals and values. To connect the root cause analogy, it is like using a weed-eater to make the yard look good and then wondering why the weeds grow back within a few days. We all know that until we dig up the roots, the yard will remain full of weeds. Getting the hand implements, or sometimes just using our hands to dig the weeds out by the roots, and eradicating them is much harder work, but if we want the yard to look permanently good, we have to do that work. John is doing that work. If we want our kids to be healthy, we have to be willing to take on the root cause of the problem directly, and that is why I fully endorse John's program.
The GREAT news is that John and the Third Talk Team are here make it as easy as possible. I am very excited about doing everything I can to make sure that as many schools, students, parents and educators as possible across the country have the tools, training, and assistance they need to do this work, and offering them The Third Talk™ is the way to do that!"
Chad Hinds, Yahoo
"I have worked with John Van Arnam on many large PPC traffic campaigns and have found him a knowledgeable resource and valuable partner. I look forward to working on future campaigns with John and believe that his knowledge of our system and products to be a value to me as well as his clients."
Matthew Hubbard, Google
"John has proven himself a valuable resource to the media division of Google's North American operations. His professionalism and courtesy dominated his work here and we recommend his services highly."
Ping Jen, Bing
"I have worked with John Van Arnam on many large PPC traffic campaigns and have found him a knowledgeable resource and valuable partner. I look forward to working on future campaigns with John and believe that his knowledge of our system and products to be a value to me as well as his clients.
I knew John Van Arnam planning Microsoft's Adcenter Ad release, and found that John has a profound knowledge of the on-line ad vertical. John is a straight talker and keen on the goals, he is personable and easy to work with. AdCenter's product team benefits from John's insights tremendously, and we look forward to continuing our work, with John's input in future releases."
Dave K. – Black Mountain
"I don't know of anyone or have heard of anyone that has more knowledge about kids avoiding porn than John. That's not why I wanted him to talk to my boys. I wanted him to talk with my boys because he has a calm easy manner about him that allows for open communication. I am pretty confident that I couldn't answer the questions he did."
Matt S. – Black Mountain
"I know I wasn't having this talk with my two sons. They told me some things, but I never knew how much of this content was available to them. I know filters don't work. I didn't have a real plan. We do now."
Melissa K. – Black Mountain
"I want my sons to have a fun respectful meaningful sex life. Online porn is not that, it's the opposite. I wasn't 100% sure what we were going to do to address it. But Coach John sure did! It was amazing what he was able to share with my boys and make them feel at ease. That is a conversation that we now have regularly in our home, and before it just wasn't spoken of. We talk about safety now that is a part of it. I recommend his services highly!"
Joyce S. – Black Mountain
"Call him. Make yourself feel better! We all know porn is out there, but what to do about it? I sure didn't know, but (John) did! I feel better now. I didn't expect that part."
12 year-old boy, middle school student
"He was funny and his presentation was interesting."
Parents of a middle school boy
"John's presentation was extremely valuable. Educating ourselves with our middle school student present supported us as parents to have easier follow up conversations afterwards. It allowed us to have open dialogue as a family that was more accessible since the door was opened in a non-threatening way. John was engaging with the students present and his humor, as well as seriousness, was captivating. If more students and parents invested in educating themselves around this topic, we believe it would be monumental in tackling this epidemic and lower the risks associated with youth and porn. We highly recommend attending John's porn presentation with your child."