Karen Fairley, Executive Director of North Carolina Center for Safer Schools
"I have met and worked with John on the training we provide at our R.I.S.E seminar series here in North Carolina since 2016. He is addressing a difficult and prolific problem in our State and around the country. I know him to be thoughtful, careful, professional and even funny. His lectures at our trainings routinely receive the highest marks from the participating Administrators, counselors and teachers, and we look forward to his upcoming teachings this summer 2021. He has opened my eyes to a challenge in our State for young people that I was not fully aware of, and solving it with grace and care. I recommend John's approach to curb online pornography exposure and the harm it can cause young children."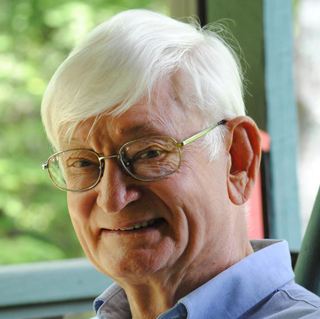 Dr. Olson Huff MD, FAAP
"John Van Arnam is a friend and a colleague. He has spearheaded a very important effort to protect children from explicit adult material. Early exposure to pornography content has several negative effects for children early in their development and later in their lives. I have watched as John has unflinchingly advocated for parents, teachers and all grown-ups to enter into thoughtful communication with their children, pupils and charges. John is a kind person, who genuinely cares about kids. He is offering an important piece of the solution to a challenge that affects every parent and every child in North Carolina."
Chief Philip Lukens, Alliance Police Department
"On behalf of the Alliance Police Department, our school and community, I would like to thank John Van Arnam and The Third Talk for the information and awareness presentation he provided at our high school. John spoke about a very prevalent internet danger, and while we are all aware of its existence, he was able to bring the prevention of explicit internet material into focus in a way that we had not fully appreciated previously. John came to our town at my request, an invitation he accepted easily, and was a pleasure to work with. Throughout his stay he had an opportunity to interact with community leaders and several members of our law enforcement community, and each felt as if they had gained from his knowledge and insight. I would recommend his services to other members of law enforcement, schools, and to communities in general."
Pia Arrendell, LMFT
"After years of work as sex therapist here in North Carolina I am proud to endorse John Van Arnam and The Third Talk™. His approach to the prevention of sexually based challenges for our State's youth is exemplary. It takes tremendous courage for John to lend his name and experience to a topic as controversial as exposure of online pornography to young people. We as adults simply must do a better job of forewarning our children against their inevitable exposure to pornography and John's program does just that. John is focused on prevention. I encourage you to contact John and protect your family from the damage that this content can cause young children."
Dr. Robert Taylor, Deputy Superintendent of School and Student Advancement of the North Carolina Department of Public Instruction
Austin Bailey, Public Relations Coordinator, Thomas Jefferson Classical Academy
"The Third Talk is important because it is hard to find an individual this program will not impact. Peer pressure is real. Friends see things, they share it with their friends. I think it's so important to utilize this tool to help and really try to get in front of this problem and be apart of the solution. I would 100% recommend giving The Third Talk an opportunity to come to your school and really let the program do what it does best and impact the lives of not only parents but children, for the good."
Kelley Johnson, PhD
"I support John Van Arnam and his program called The Third Talk™. It is a smart and compelling approach to address a challenge that affects all middle schoolers and high schoolers. Online pornography is more prevalent than most people understand, and exposure can have lasting negative effects on the mind and behavior of students, especially boys. I have known John for many years, I have worked with him on other projects, and I recommend his services highly. I encourage John's approach. John removes the challenge and awkwardness immediately and allows for family communication to take place."
Dr. Devon Carson, Principal, Guilford Preparatory Academy
"I think The Third Talk lends itself perfectly to [arming parents with the tools they need to address this challenge]. [John gives] everyone in attendance an easy roadmap… I think it's important for us to face our fears as a society. We have to hit this epidemic head on. As administrators it's time that we face the reality and face the truth that we need help. We need help with this topic and we need to do a much better job for our young people to help save them and put them in a better place. They are learning [sexuality] from all the places we don't want them to learn it from."
Kriya Lendzion, MA, NCC, LPC, LCAS
"John did a presentation at Evergreen last year that was such a big hit, parents personally funded him repeating it a couple of months later so even more could hear his crucial message. He has a way of handling a tough and anxiety-producing topic with grace, authenticity and even humor, making us appropriately concerned for how important this issue is, while also empowering us with tools and confidence to address it with our kids. The real talent is engaging the teens themselves that are also invited to attend. As one said afterwards, "Honestly, it was the last thing in the universe I wanted to go to with my parents, and I'm actually really glad I did. We would've never talked about it otherwise...and we really need to." I highly recommend him!"
Major Robert Ramirez - Investigations Commander, Fayetteville Police Department
"I have worked in law enforcement for over 24 years and have seen all kinds of bravery. Standing up in a room full of people to address a topic that has been mostly ignored is brave, especially a topic as provocative as online viewing of explicit adult material by young people. John is brave. John has put his name and reputation on the line publicly, to assist our parents and their children defend against a huge and mostly silent challenge for our children; namely the volume of pornography kids see at very early ages. When I first went to see John's presentation, I did not know what to expect. However his delivery and command of the facts and statistics surrounding this challenge were well presented and easy to hear. He immediately took all the fear and trepidation out of the room, and was very easy to listen to. I would encourage teachers, and especially parents, to reach out to John and have him speak to their young people. His talk is not accusatory or scary, on the contrary it is insightful and thought-provoking. I believe in John and his bravery, and that is exactly what we need in order to address this topic. On a personal note, I have found John to be personable, warm and funny, and genuinely interested in others. I would recommend him and his talk to everyone interested in protecting children and preventing harm. I highly endorse him and I am constantly recommending anyone who is interested or even those who are apprehensive about this topic to come and listen to John's presentation."
Dr. Jennifer Watson
"I had the pleasure of working with John to develop a comprehensive school safety resource guide for the North Carolina Department for Public Instruction. His knowledge on child safety issues was invaluable to the project's success, and to the parents and educators who received that information. His message about the dangers of online pornography is powerful and impactful, not only for the vast expertise he brings to the issue, but for his fun, genuine and candid approach which undoubtedly sparks much-needed, healthy conversations between parents and their children."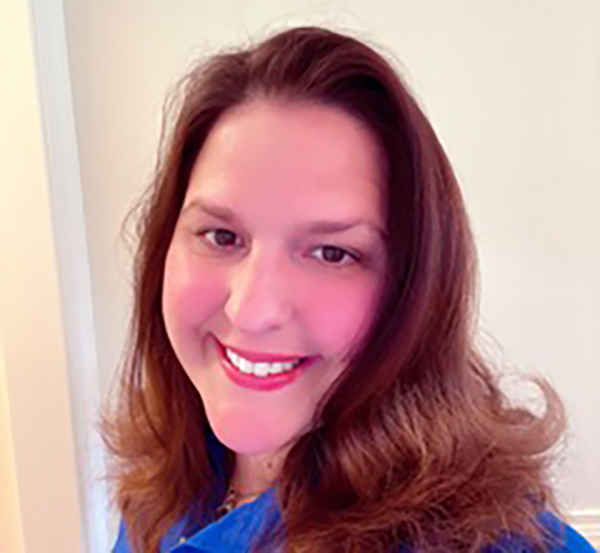 Lisa Jayne - Operation Ceasefire Coordinator
"I met John Van Arnam, Founder of The Third Talk Inc. in November 2017 at an R.I.S.E. (Resiliency, Information. Support. Empowerment.) Conference, presented by NC Center for Safer Schools/Department of Public Instruction. We also presented together in 2018 and 2019. John is addressing a very difficult topic, namely a child's exposure to online pornography. I am not aware of any other program that speaks on this taboo subject in a way that is straightforward and real-world. I especially like his approach to families and tips on communicating with their children; it's not real, it's not healthy, and it's not fun. Parents can use this to assist their children in avoiding the content altogether.
In addition, his advice to Administrators and counselors was engaging and informative. I also worked with John on a resource guide he helped to create for the NC Center for Safer Schools and have found him polite and professional. He is a Dad, a coach and a genuinely kind person. It has been a pleasure working with John and I look forward to continued collaboration in the future."
Harold C. Dixon, Specialist, Charlotte Mecklenburg Schools Family Engagement North Carolina Parent Teacher Association Immediate Past President
"My name is Harold Dixon, and I am the past President of the North Carolina Parent Teacher Association (NCPTA) my term ended July 30th 2021.
During my term as President NCPTA, I had the opportunity to meet and work with John Van Arnam from The Third Talk Inc. and found him extremely knowledgeable about the challenges that our young children face online. While the topic he is focused on is sensitive to say the least, John's ability to cut straight through to the facts without exaggeration or emotion was refreshing. I was unaware of the sheer scope of this challenge for children and now believe that avoiding this content is a significant health issue and mental health issue for our students. I want to thank John for his work, and I look forward to working with John in the future.
Tiffany Mead - LCSW, LCAS School Counselor ArtSpace Charter School
"The research-based talk that John presented shed unexpected light on the pervasiveness, developmental implications, and critical need to talk directly about the subject in a way that was accessible and enjoyable to youth, parents, and professionals. John reveals the likely inevitable experiences that youth may encounter through peer or other social interactions and he gave tangible tools for parents to develop confidence in communicating with their student about strategies to stay safe. Parents and youth were particularly moved to conversation and action following John's follow-up workshop where a young woman shared her first hand account of her exposure to unsafe content and long-term impacts. By hosting the events, students reported a benefit of being able to talk more openly about their personal experiences with their parents, and their increased confidence setting boundaries with peers engaged in viewing harmful content. As a school counselor and mental health professional, I look forward to inviting John to ongoing events to guide our community."
Jeff Litel - Director of Special Projects, State and Federal Programs
"As a 25-year K-12 educator, I fully endorse The Third Talk and John Van Arnam's work on unfettered access to pornography and inappropriate internet content. John's dogged focus on pornography/inappropriate internet content as the "root cause" of most of the social challenges of our middle and high school students is so very important to everyone who works on raising our youth, parents, educators and clergy alike. Bullying, Aggression (physical and psychological), Shaming, Fear, Personal and Sexual Devaluation, are the outward symptoms we see that can be directly connected to pornography and inappropriate internet content. The term "root cause" denotes the deepest, lowest, earliest, most basic cause for a given behavior, most often a problematic behavior. The issue at hand is that most of our current educational programs focus on the symptoms because the root cause, pornography requires a terribly uncomfortable conversation most of us can't bring ourselves to have, and a level of self-reflection that can bring into question our morals and values. To connect the root cause analogy, it is like using a weed-eater to make the yard look good and then wondering why the weeds grow back within a few days. We all know that until we dig up the roots, the yard will remain full of weeds. Getting the hand implements, or sometimes just using our hands to dig the weeds out by the roots, and eradicating them is much harder work, but if we want the yard to look permanently good, we have to do that work. John is doing that work. If we want our kids to be healthy, we have to be willing to take on the root cause of the problem directly, and that is why I fully endorse John's program.
The GREAT news is that John and the Third Talk Team are here make it as easy as possible. I am very excited about doing everything I can to make sure that as many schools, students, parents and educators as possible across the country have the tools, training, and assistance they need to do this work, and offering them The Third Talk™ is the way to do that!"
Dr. Leroy Wray, Director of Teacher Recruitment and Retention UNCA / Lecture Professor at several UNC Universities
"I have had the pleasure of working with John Van Arnam on the Male Engagement Committee of the North Carolina State PTA. When I first learned about John's topic; prevention of exposure to this material for young people I was hesitant to commit to offering my assistance. I believe that I, like most parents, was apprehensive about how this topic could be delivered to parents and young people at the same time, and how anyone could offer this discussion in a way that would not be offensive. That is until I met and worked with John. John's delivery is so straight forward and easy to hear that you quickly move past any "awkward" nature of the topic itself and move quickly and effortlessly to his solution; which is also very straight-forward and easily understood. John does not point fingers or place blame, nor does he discuss body parts, website names or any of the other perceived wording one might expect or fear from having this conversation. I am not 100% sure how he does it, but I am very glad he does. I give John my highest recommendation as a speaker, and as a prevention professional. As I have gotten to know John, I also find him to be a good person with a good heart. Our state needs more people like John to simply roll up his sleeves and tackle a difficult discussion with grace, care and humor."
Felix Dowsley - Dean of Students, FBRA
"John and his team provided an informative approach to a difficult topic. We especially appreciated his insistence that blame doesn't fall on young people or parents; instead, he emphasized that educated choices and open conversations are the best way forward. John was a compelling speaker for our students, keeping them engaged while providing them with well-researched facts."
Lindsey Foster, LCSW - Middle School Counselor, Franklin School of Innovation
"We appreciate you coming and sharing your expertise with us. Your presentation was well received by parents and students.It was shared in a non-judgemental way and provided parents with tools needed to help support their children. Parents appeared to be appreciative of learning more about a topic that is often taboo. I left the presentation feeling hopeful that parents would start having conversations with their children at home about Pornography around the dangers and risks to watching online pornography. I am thankful for you and the work you are doing. I hope that your message continues to be heard by parents in our local community and across the country."
Mari Pokornowski, Previous Executive Director North Carolina State PTA
"The Third Talk has a message that parents need to hear. If someone had told me that having a conference room sized discussion about children being exposed to explicit adult material online could be light and easy, I would have thought they were joking. John's ability to deliver clear and concise information about the hazards of online pornography exposure to children is wonderful. He is well read and confident, without an ounce of apology or shame. He just makes it easy to discuss this otherwise tricky and difficult topic. John has joined our Male Engagement Group here at the NC State PTA, and we look forward to having him speak at our upcoming conference. I look forward to working with John and to helping him get his message of communication and prevention out to as many young people, their parents and communities as possible."
Jordan Foltz - Director, Journeymen Asheville
"Discussing the topic of internet porn with our teenage mentees has always been foreboding and challenging for our mentors. It's a topic that is generally awkward and that we are ill-equipped to discuss with the teenage boys in both a transparent and informative way. John has a unique and valuable ability to broach the topic with teenage boys in a way that does not make them or the mentors feel uncomfortable while also keeping the conversation candid, direct and emotionally-honest. Our mentees clearly related to him, looked up to him and were genuinely interested in hearing what he had to say—it was obvious that they respected how forthright and unembarrassed he was about discussing the subject. Many of the boys actually voiced their gratitude for an adult who was "finally" willing to talk about this topic with them. Some wished they'd had the opportunity for this conversation years ago. We've rarely had mentoring groups around ANY subject with such a high level of investment and engagement from the boys, and I know it was a valuable conversation and mentorship experience that they'll remember."
Katherine Becker, LPCA School Counselor - High Scool Franklin School of Innovation
"With The Third Talk, John seeks to address fear, ignorance, and taboo with humor, compassion, and understandning. John's program is both thought-provoking and crucial. Our students' parents were shocked, entertained, and called to action."
Joan Irvine, CEO ASACP 2002-2011
In 2002 I met John Van Arnam when I was the CEO of The Association of Sites Advocating Child Protection (ASACP). John volunteered his time and assisted our organization to convince global adult entertainment companies to allow their content portfolio to be audited for images of child abuse. Now called CSAM. John also successfully encouraged some of these companies to contribute to us financially. John volunteered his time for 9 years. He helped create and install filters in Yahoo!'s adult index, Google's adult index and Microsoft's as well; all to further help protect our kids.
In 2011 he won the ASACP Annual Service Recognition award by assisting our organization to embed our RTA parental filtering tool into Microsoft's search engine. While I have since moved on to other professional pursuits, I have known John off and on since our time of collaboration. John's 19 years of persistence in his efforts to protect children, and his ability to simply tell the truth is exactly what we need right now to course correct porn-culture for our young people.
I can enthusiastically endorse John.
"
Chad Hinds, Yahoo (2003)
"I have worked with John Van Arnam on many large PPC traffic campaigns and have found him a knowledgeable resource and valuable partner. His commitment to protecting children is exemplary. I look forward to working on future campaigns with John and believe that his knowledge of our system, products and filters to be a value to me as well as to children across our country."
Matthew Hubbard, Google (2005)
"John has proven himself a valuable resource to the media division of Google's North American operations. His dogged efforts to protect children from exposure, his professionalism and his courtesy dominated his work here. We recommend his services and experience highly."
Ping Jen, Bing (2009)
"I knew John Van Arnam planning Microsoft's Adcenter Ad release, and the original launch of bing! I found that John has a profound knowledge of the on-line ad vertical and strategies to protect kids. John is a straight talker and keen on the goals, he is personable and easy to work with. AdCenter's product team benefits from John's insights tremendously, and we look forward to continuing our work, with John's input, in future releases."