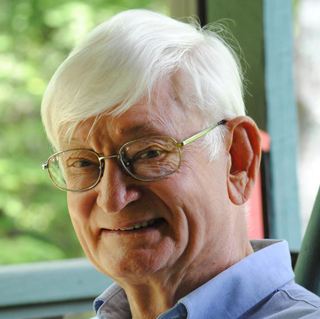 Dr. Olson Huff MD, FAAP, The Third Talk™ President
Dr. Olson Huff, a Kentucky native, has practiced pediatrics in North Carolina all of his professional Career.
His undergraduate degree is from the University of Kentucky and his medical degree from the University of Louisville. He completed a rotating internship in medicine and surgery at the Wilford Hall USAF Hospital in San Antonio Texas, and his residency in pediatrics at Charlotte Memorial Hospital (now Carolinas Medical Center). His fellowship in developmental pediatrics was at the Division for Disorders of Development and Learning at UNC, Chapel Hill.
He is a veteran of the USAF, and served as a flight surgeon in Southeast Asia and at Pease Air Force Base in New Hampshire, during the Vietnam War. He was awarded the USAF Commendation Medal for his service.
From 1968 to 1982 he was in private pediatric practice in Charlotte, NC. In 1982 he and his family moved to Asheville where he assumed a position with the Developmental Evaluation Center. He also was an adjunct faculty and assistant clinical professor of pediatrics at the Mountain Area Health Education Center (MAHEC) from 1982 until 1990.
In 1987, Dr. Huff established the child development program at Thoms Hospital in Asheville This program was subsequently named in his honor by the hospital's Board of Directors. In 1994 he became the Medical Director of the Ruth and Billy Graham Children's Health Center at Mission Hospital. Under his leadership, Mission Children's Hospital, the only children's hospital in Western North Carolina, was formed. The Olson Huff Center for Child Development became a part of the Children's Hospital in 1996.
Currently, retired from medical practice, he is a senior consultant for health and medical affairs.
Professional Appointments and Board Activities:
Dr. Huff is a past chair of the Board of Directors of the North Carolina Partnership for Children (Smart Start), former Chair of the Task Force on Obesity and Nutrition of the Health and Wellness Trust Fund Commission and also served as co-chair of the North Carolina Institute of Medicine's Task Force on Early Childhood Obesity. He is a past Chair of the Academy of Pediatrics Committee on Federal Government Affairs and on the Board of Directors, of the Blue Ridge Parkway Foundation where he established the "Kids in Parks" program; he is a member of the Advisory Board of the Frank Porter Graham Child Development Institute. He has been re-appointed for a third term to the Board of Directors of the Foundation for Health, Leadership and Innovation.
He is a past president of the North Carolina Pediatric Society.
He has just completed a project with a Systems of Care Grant, enrolling medical practices in behavioral health management through Partners Behavioral Health Management. LME.
Currently he is acting a consultant to the fund raising and development initiatives of St. Gerard House, a school for children with autism, in Hendersonville, NC.
He is past chair of the Board of Directors of the NC Early Childhood Foundation.
He was most recently appointed to the Board of Directors of the North Carolina State Employees Credit Union Foundation and chaired the health care task force on the board from 2014-2017
He has authored four books and numerous articles on children's health, development and behavior. His latest book, written for children, was released in the fall of 2012. His current book for children "The Grampum Stories" is underway.
He started the Sixty Second Parent in 2008 that has the www.sixtysecondparent.com website and has published two books on parenting newborns and young children. This exciting program provides information regarding health, behavior and development for parents and caregivers of young children.
Recognitions:
His work with and for children has been recognized by The Lewis Hine Award from the National Child Labor Council, the Order of the Long Leaf Pine, North Carolina's highest civilian award, the American Academy of Pediatrics special recognition award for advancing dental care to low income children, and the Founders Award from Mission Hospital, Asheville .NC He received the Dave Tayloe Sr. award for outstanding community health service from the North Carolina Pediatric Society and the American Academy of Pediatrics Advocacy Award .He was named one of the 50 most influential citizens of the 20th century in Western North Carolina and in 2009 was inducted into the University of Kentucky college of Arts and Sciences' Hall of Fame. In 2011 he received the Glaxo Smith Kline Lifetime Achievement Award. In 2011 he also received the Jim Bernstein Community Health Career Leadership Award from the North Carolina Foundation for Advanced Health Programs. In May 2012, he received the Razor Walker award from the School of Education at UNC-Wilmington. In 2014 he received the Summit Award from the western North Carolina Association of Fund Raising Professionals.
In May 2017 he was awarded an honorary Doctor of Science degree from UNC-Asheville.
In November 2017 he received the "Fostering New Horizons" award from the Blue Ridge Parkway Foundation
Dr. Huff lives in Black Mountain with his wife, Marylyn. They have three sons and four growing grandchildren. He is an elder in the Presbyterian Church, USA, and is an avid reader of U.S. History.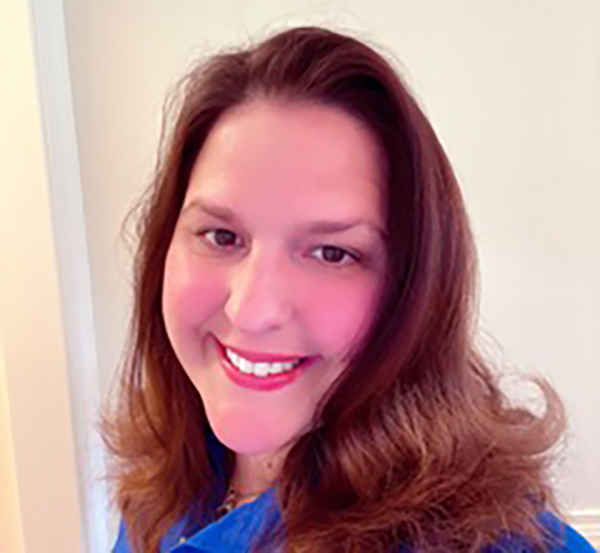 Dr. Jennifer Watson, M.S., Ed.D, The Third Talk™ Secretary
Jennifer is an experienced instructional designer specializing in positive youth development and is the founder of genNOW Consulting and Find the GEM Coaching. During her career, she has visited hundreds of schools across the country, conducting school safety assessments, providing safety training and developing positive youth development programs. She also has conducted numerous workshops for youth-serving professionals and educators on mobilizing staff and student leaders within schools and youth settings, helping to promote caring and supportive climates. She also has conducted workshops for parents and youth on best youth development practices.
Her experience training, interviewing and engaging with thousands of youth and staff has given her a unique perspective on the power of relationships and partnerships within and outside of schools and youth-serving organizations, leveraging youth-adult partnerships, youth voice, and social media practice. Understanding the impact that positive youth development programs can make on fostering safe and positive, productive learning and social environments, Jennifer uses her expertise in both disciplines to develop tailored solutions for the needs of her constituents — delivered through best practices and latest innovations in instructional design. She recently became certified as a youth life coach to better support young people and those who serve them.
Jennifer holds a Doctorate in Education in Instructional Systems Design and Master of Science in Educational Psychology from the University of Kentucky.
John Benjamin Whitley, II CPA, CFP®, The Third Talk™ Treasurer
In 1998 John was awarded his Eagle Scout badge.
In 2002 John received his Bachelors of Science in Financial Management Services, from Johnson & Wales University in Providence RI. While at Johnson & Wales, John was a four year Collegiate Wrestler from 1998-2002.
In 2012 John received his Masters of Accountancy from UNC Charlotte.
Certified Public Accountant in 2012 – CPA
Certified Financial Planner in 2016 - CFP®
Currently – John has been involved with tax and financial planning since 2002. John currently works with a regional account firm based out of Hickory NC, where for the last 8 years specializes in Non-Profit and For-Profit, bookkeeping compilations and tax engagements.
Currently – he resides in Mooresville NC, with his family.
Pia Arrendell, LMFT
Licensed in North Carolina as a Marriage and Family Therapist (# 1348)
EMDR, certification, Asheville NC
Clinical Practicum Training - Peachford Hospital and Hope Counseling Center, Atlanta GA
Master's Degree in Marriage and Family Therapy, Richmond Graduate University, Atlanta GA
Specialization: Sex Therapy
Bachelor's Degree in Psychology Oglethorpe University, Atlanta GA
Dr. Leroy Wray, Ed.D
Dr. Leroy Wray is a highly accomplished leader with 17 years of experience in education, philanthropy, and education leadership.