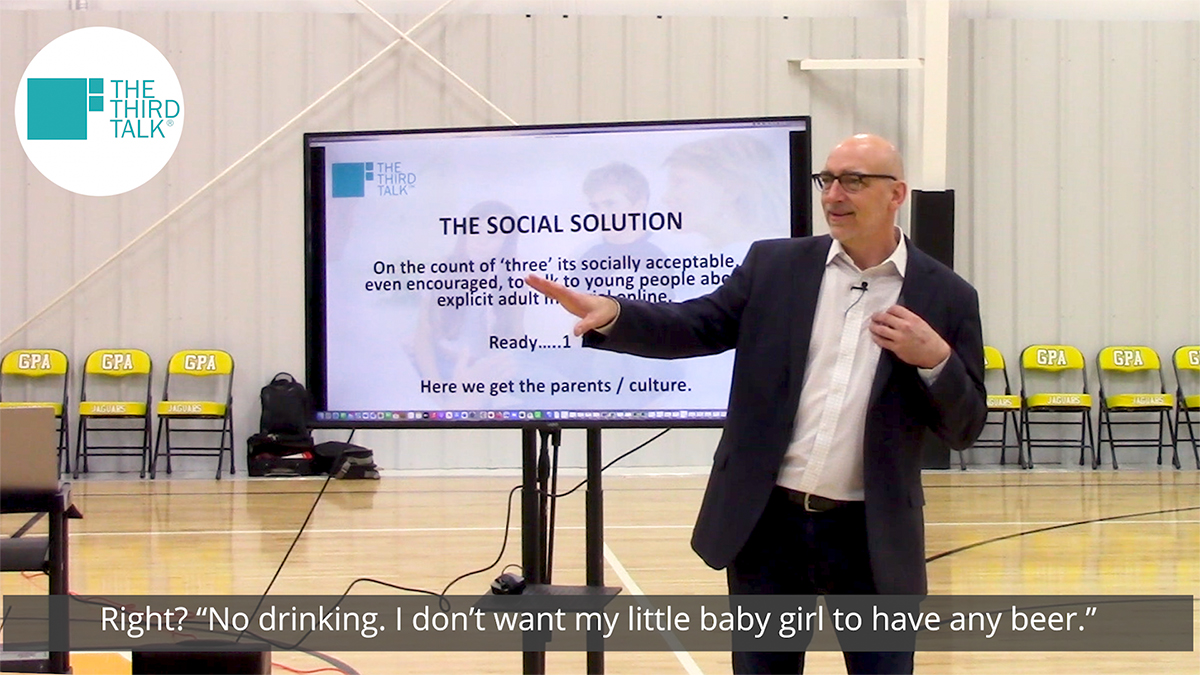 The Third Talk® Founder John Van Arnam Speaks at Guilford Preparatory Academy
The Third Talk® Founder John Van Arnam spoke at Guilford Preparatory Academy on September 20th, 2022 and addressed the fact that he never had to ask about families allowing their six-year-olds and eight-year-olds to drink or smoke at sleepovers.
"But today… We drop our kids off at [a] sleepover and we don't say, 'Hey does little Timmy take his iPad out to the tent for the sleepover? Does little Amy keep her laptop upstairs when everybody stays over that night? Oh really? Well we can't stay.' That's where we need to get to, and that's going to take a parent."
It is important now more than ever that parents talk to their children about all the difficult conversations: avoiding explicit content online, sexting, grooming and human trafficking.
John has been advocating for child internet safety for over 20 years. He is the creator of the Parent's Guide, an eBook and Video Series that helps parents initiate this difficult conversation with their kids. John is also available for Family Coaching Sessions as well as Appearances at your School, Church and Community Venues.
Get the Parent's Guide: https://www.thethirdtalk.org/the-third-talk-parents-guide/
Book a One-On-One Coaching Session: https://www.thethirdtalk.org/coaching-sessions/
Book a Group Coaching Session: https://www.thethirdtalk.org/coaching-sessions-group/
Book Appearance: https://www.thethirdtalk.org/book-the-third-talk/